As a managing director I have always enjoyed working with marketeers to strengthen our brand and market position, to keep partners engaged, to introduce new products and to generate leads for business development. Marketing is a great profession in which analytical, creative and planning skills all need to be applied at the same time.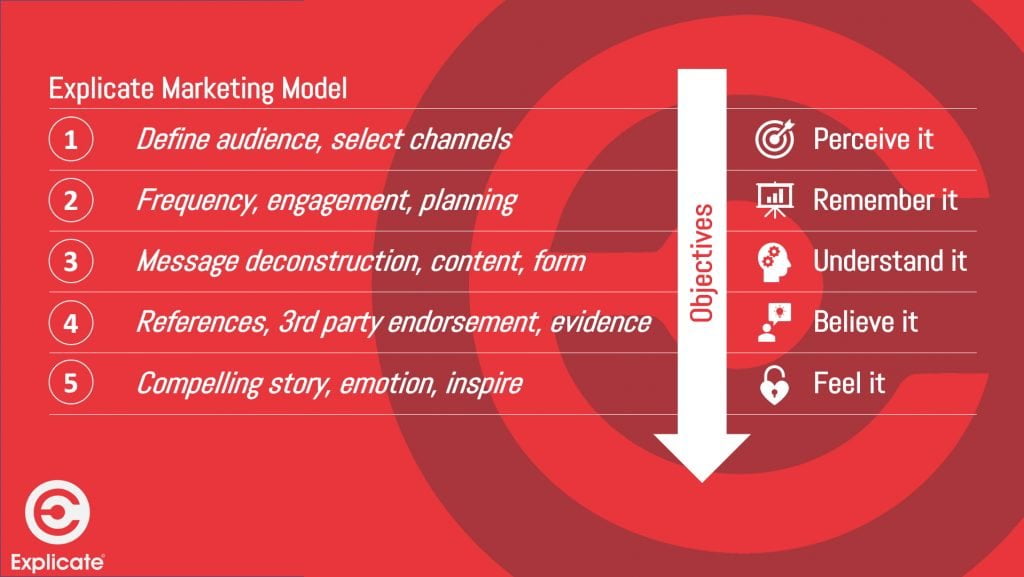 I have tried to convert some of the ideas and experiences that I gathered over the course of many years into a marketing model that can help managers and marketeers to streamline their thoughts and focus on the topics that make a difference.
I am introducing the model in this article. I really hope you enjoy the read and find some use for the model in your business!