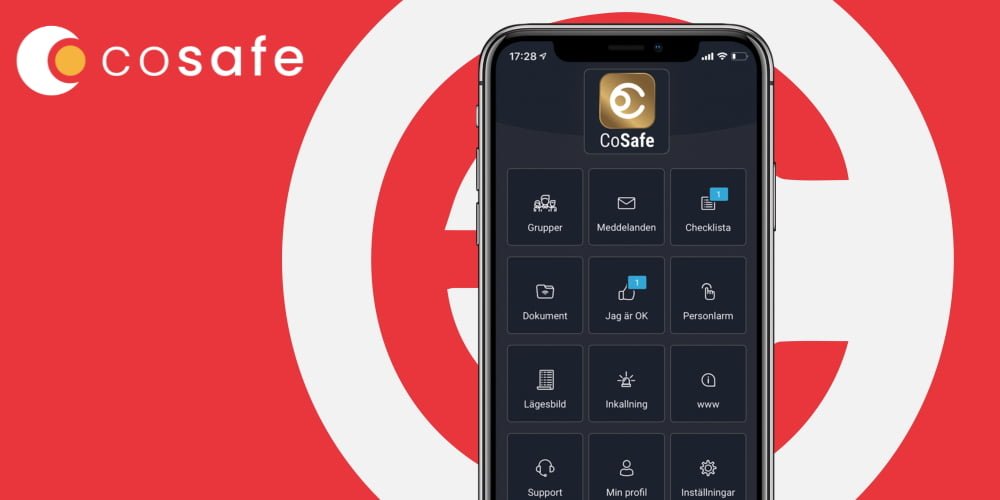 Cosafe – Incident Response & Communication
Cosafe is a Swedish Sectech company that helps organizations keep employees safe and informed by securing that the right information is reaching the right person at the right time. The cost-effective communication and security platform for alerting, managing, and preventing incidents is very successful in the Swedish market.
In the event of a critical event such as an accident, threat, violence, cyber crime, media crisis, or extreme weather, Cosafe customers can communicate easily and quickly. The right information is sent to the right person at the right time, which helps leaders regain control of the situation and lead the crisis management activities regardless of location. Cosafe customers feel safer, well-prepared and able to minimize the detrimental effects of a critical event.
All data is stored in sustainable and climate-friendly GDPR compliant and ISO-certified data centers of the highest security class. The company is based in Stockholm, Sweden and São Paulo, Brazil.
If you would like to learn more, please contact us.