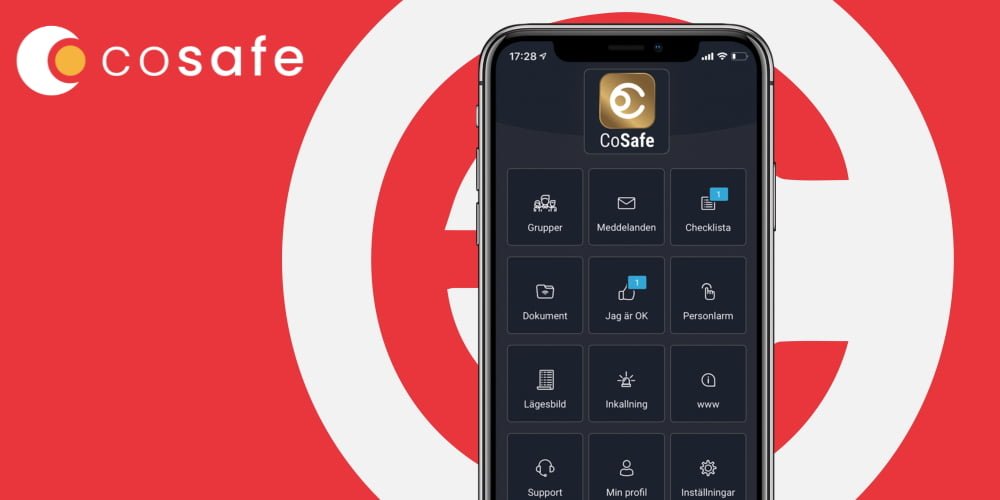 Cosafe – Incident Response & Communication
Cosafe is een Zweeds bedrijf dat organisaties helpt de veiligheid van werknemers te bevorderen door ervoor te zorgen dat in crisissituaties de juiste informatie op het juiste moment bij de juiste persoon terechtkomt en dat medewerkers effectief met elkaar kunnen blijven communiceren, ook als er paniek heerst. Het kosteneffectieve communicatie- en beveiligingsplatform voor het voorkomen en beheersbaarder maken van incidenten is zeer succesvol in de Zweedse markt.
In the event of a critical event such as an accident, threat, violence, cyber crime, media crisis, or extreme weather, Cosafe customers can communicate easily and quickly. The right information is sent to the right person at the right time, which helps leaders regain control of the situation and lead the crisis management activities regardless of location. Cosafe customers feel safer, well-prepared and able to minimize the detrimental effects of a critical event.
All data is stored in sustainable and climate-friendly GDPR compliant and ISO-certified data centers of the highest security class. The company is based in Stockholm, Sweden and São Paulo, Brazil.
Voor meer informatie kunt u contact met ons opnemen.