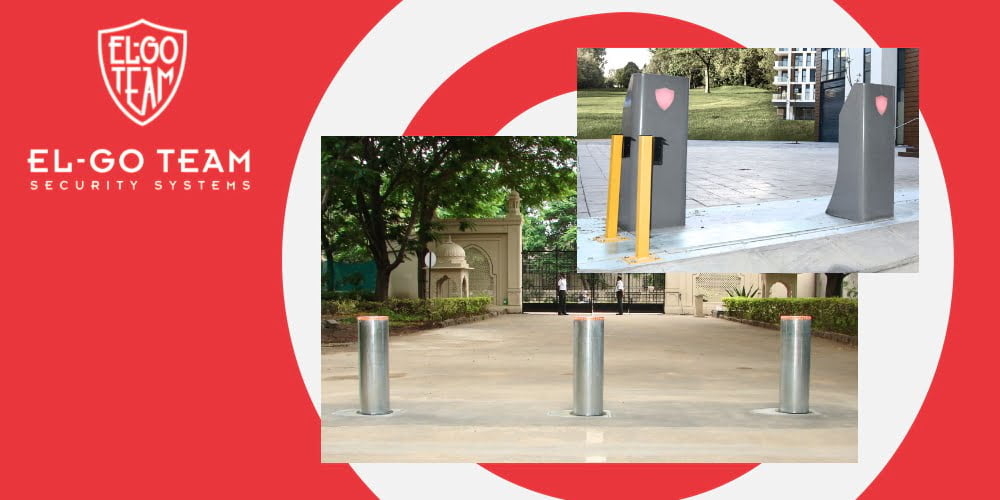 EL-GO Team – Vehicle Access Control
EL-GO Team has offices in the Middle East and USA. EL-GO Team is specialized in phyiscal access control and is specifically specialized in physical access control for vehicles.
EL-GO Team designs and manufactures all products in-house. EL-GO Team is specifically strong in two areas: Some of their products are tested and certified against the most stringent anti-terror security standards (K-ratings). And EL-GO also offers solutions where the possibilities for excavating are limited. These shallow-mount solutions are easier to install, but still offer good levels of protection.
Typical installations are:
Airports and seaports
Defense sites, like airforce bases
Government buildings
City centers
Industrial sites
Some of the most popular products of EL-GO Team are:
BLG-05-Electro-Hydraulic K-12 Certified Bollard
EL-GO TEAM Electric Arm Barriers
Optimus Road blocker ASTM M50 certified (A260)
METIS K-4 Surface mount bollards
BLG-04-Electro-Hydraulic K-8 Certified Bollard
BLG-02 Electro-Hydraulic K-4 Certified
If you would like to learn more, please contact us.