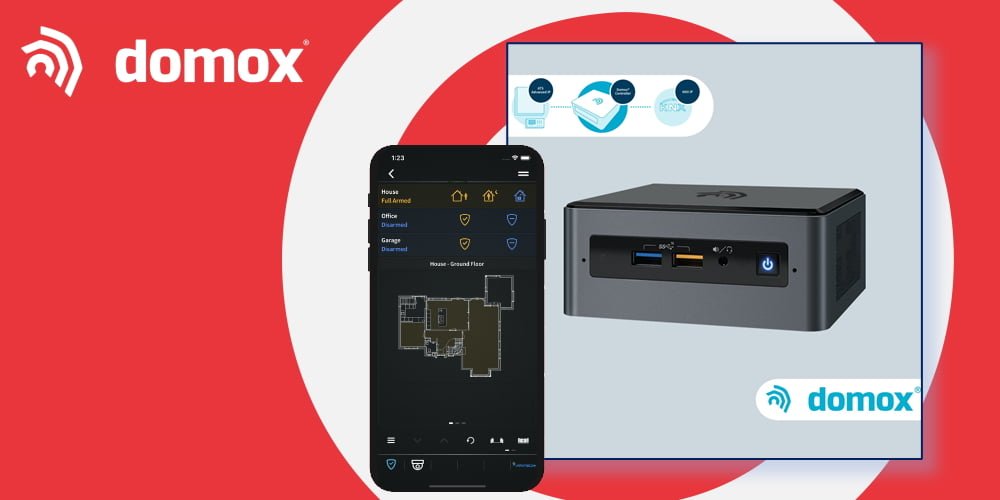 Delightica Domox – Aritech Integration & Visualisation
Delightica is a small Dutch enterprise that is offering a solution to enhance Aritech ATS Advanced and Classic alarm systems. The solution is called Domox. With Domox, Aritech alarm systems are enhanced in two major ways:
Aritech alarm systems can connect to KNX home automation systems
The Aritech system and the KNX system can be visualized in an app and managed from Apple iPhone or iPad.
The Domox Control App also incorporates video streams from IP surveillance cameras. Alarms, cameras and home devices can now be managed from one app.
Domox is sold and installed by Aritech dealers. Typical installations are:
For high-end private homes that are looking for user friendly and modern management of the alarm system and home automation system using an iPad or iPhone.
For business that need better visual guidance for people that are using the alarm systems, like receptionists and guards.
The Domox platform is consisting of:
The Domox Controller
The Domox Portal
The Domox Control App
Domox is available in three flavors: